Local Offices
Siem Reap Head Office
Navutu Road, Phum Tropeang Traeng,
Sangkat Sala Komreuk, Siem Reap.
Tel: (855) 63 963344 / 95 555885
Fax: (855) 63 963343
Phnom Penh Office
House Nº 16, St NW03 (Borei New World Opposite side of Makro Market Aeon 2)
Sangkat Phnom Penh Thmey, Khan Sen Sok, Phnom Penh, Phnom Penh
Tel: (855) 23 883360 / 17 666979
K-York Story
K-York Travel Service is one of the leading DMC, as well as Inbound tour operator of Cambodia, company established in 2011 by founder Mr. Standy-Chhai at Phnom Penh. With strong and motivated team members as well as support from its partners, the company expanded its operation office to Siem Reap (Angkor) in 2012, and became the headquarter later in 2013.
Why choose us?
· Customer satisfaction always be the first
thing we concern
· Professional and qualified service
· Competitive price
· Speedy responds
· Creative
· High responsibility
Services we're providing
Leisure tour for both individual and group travelers, Cultural and historical tour, beach holiday, honeymoon, luxury tour, food lover, M.I.C.E, cycling, charity, golf, trekking, bird watching, adventure, student tour…
Service destinations
Cambodia, Vietnam, Laos, Thailand
Markets we're currently serving
Hong Kong, China, Vietnam, Malaysia, Singapore, Philippine, India, USA, Europe, Australia …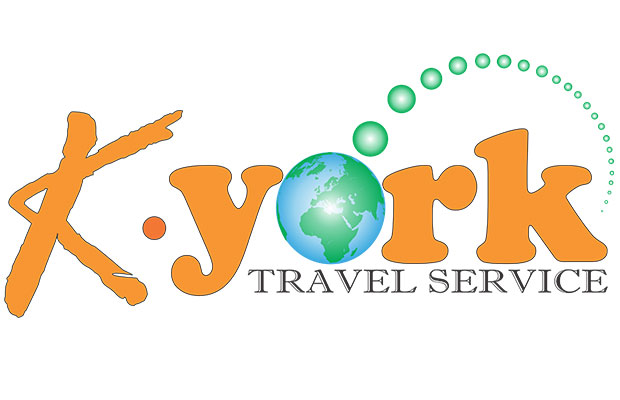 Meet The Team
Our highly professional, helpful, and knowledgeable team go through many years of experience in tour operation, hotel industry, and MICE. Our products and services are designed specifically to meet our clients unique need based on our motivated team has spent the last decade understanding and helping clients to plan their memorable holidays.
Why Travel with Us?
Authentic Experiences: We let you experience the Cambodia and the region, not just see it. We introducing you to the people, local culture and heritages, and we ensure you an unforgettable travel experiences.
In-depth Firsthand Local Knowledge: Our passionate local team has many years of experience in travel industry and know all the ins and outs of their destination and enable us to tailor-made perfect itinerary just for you and also provide you with personalized assistance on the ground.
Local supplier network: With our extensive network of on-sight suppliers, we access the best service and rates and latest promotions, passing these savings on to our clients.
Peace of Mind: Our local team will take care of you in each destination to ensure you hassle free travel and peace of mind.
Responsible company: We are a local business with deep passion for our country and its people. We are strong advocates for sustainable, low impact, environmentally friendly tours and supporting local people.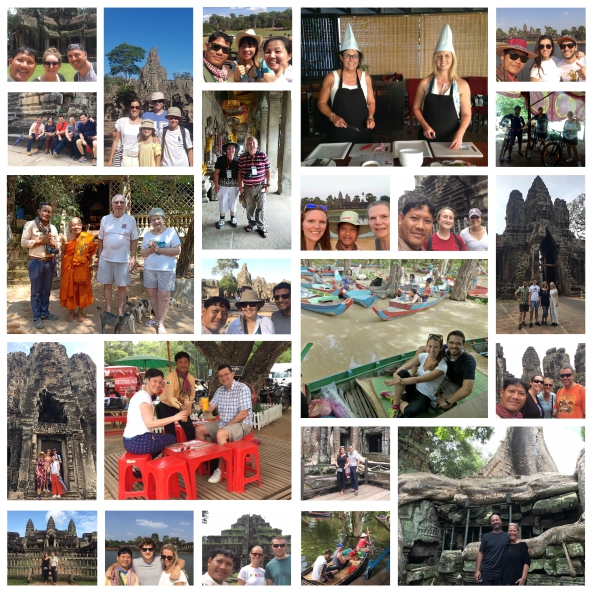 FAQs
Can I get Cambodian Visa on arrival?
Most nationalities are eligible for a one-month visa on arrival at Phnom Penh Airport, Siem Reap Airport, Sihanoukville Airport and other land borders as listed below. The cost is $30 for a tourist visa. Bring payment in US dollars cash, one passport photo, passport valid at least 6 months further and enough blank page for visa. More details on airport and border gateway.
What documents do I need to bring to apply for visa on arrival?
Bring payment in US dollars cash, one passport photo, passport valid at least 6 months further and enough blank page for visa. More details on airport and border gateway.
How do I apply for Cambodian e-visa?
Cambodia electronic-visa can also be obtained by accessing the website of the Ministry of Foreign Affairs and International Cooperation - Kingdom of Cambodia at https://www.evisa.gov.kh/. Note that some land border do not accept e-visa so you will need to check this info on website of the Ministry of Foreign Affairs and International Cooperation before you proceed to apply for e-visa.
How do I exchange money to local Cambodian currency?
You can exchange at local currency exchange shops in city. Try to avoid exchanging at airport as you might not have good rate. Our guide can also take you to exchange shop. Note that US Dollar is also widely accepted so you might choose to exchange small amount for small payments.
What is the climate pattern in Cambodia?
The climate can generally be described as tropical. As the country is affected by monsoon, it is hot and humid with an average temperature around 27.C (80.F). There are two distinct seasons: the Rainy Season and the Dry Season. However, the Dry Season is divided into two sub-seasons, cool and hot. These seasons are:
The Rainy season: From June till October 27-35.C (80-95.f)
THE DRY SEASON (COOL): From November till February 17-27.C (80-95.F)
THE DRY SEASON (HOT): From March till May 29-38.C (84-100.F)
Can I buy a mobile simcard in Cambodia?
You can purchase a local SIM card and/or hand set at many mobile phone shops in city. 'Top up' credit vouchers are available at most phone shops, particularly ones displaying the network logo. You can place international phone calls and send faxes at most hotels, although hotels often charge extra fees. Our guide can help you with this as well.
Can I access to ATM in Cambodia?
ATMs are widely available in big city like Siem Reap, Phnom Penh, Sihanoukville and it dispense cash in both US Dollar and Riel. When traveling to the countryside, VISA card can get you money at ACLEDA Bank or some ATM in provincial town.

When should I give tip?
Tipping is not commonly expected in Cambodia, but will be greatly appreciated especially in tourism industry. Some high-end hotels and restaurants add a 10-15% service charge (which should be indicated on the bill) but elsewhere it is really up to you. In most cases, a small of tip of a few dollars will be sufficient. It's a good idea to tip guides, drivers and anyone else who has provided good service.
What are major tourist destination in Cambodia?
The main highlight and not to be missed are the temples of Angkor in Siem Reap. Besides the temples, you can check out our list of things to do in Siem Reap. Another major destinations is Phnom Penh capital which has a mixed of modern shopping experiences, history about Khmer Rouge, French colonial architecture... Check our list of things to do in Phnom Penh. Sihanoukville is a popular beach destination and now it is become easier to access with direct international flights to Sihanoukville airport. Check our list of things to do in Sihanoukville. If you look for some kind of adventure and exploration, the North-east region of Cambodia won't disappoint you.
Privacy Policy
Thank you for visiting the K-YORK TRAVEL SERVICE website. This privacy policy indicates you how we use personal information collected at this site. Please read this privacy policy before using the site or submitting any personal information. By using the site, you are accepting the practices described in this privacy policy. These practices may be changed, but any changed will be posted and changes will only apply to activities and information on a going forward, not retroactive basis. You are encouraged to review the privacy policy whenever you visit the site to make sure that you understand how any personal information you provide will be used.
Note: the privacy practices set forth in this privacy policy is for this web site only. If you link to other web sites, please review the privacy policies posted at those sites.
Cancellation & Prepayment Policies
Prepayment is needed.

Free cancellation for 7 days in advance of the schedule departure, if you cancel between 3 - 7 days, 50% charge, cancel within 3 days full charge, however, some cancellation charge policy might be different follow each of production, please read the cancellation policy in each of the product.

The guest will be charged the total price if they cancel anytime.
The guest will be charged a prepayment of the total price anytime.
Collection of Information
We collect personally identifiable information, like names, title, ages of your children, email addresses, etc., when voluntarily submitted by our visitors. The information you provide is used to fulfill you specific request. This information is only used to fulfill your specific request, unless you give us permission to use it in another manner, for example to add you to one of our mailing lists.
Distribution of Information
We may share information with governmental agencies or other companies assisting us in fraud prevention or investigation. We may do so when: (1) permitted or required by law; or, (2) trying to protect against or prevent actual or potential fraud or unauthorized transactions; or, (3) investigating fraud which has already taken place. The information is not provided to these companies for marketing purposes.
Commitment to Data Security
Your personally identifiable information is kept secure. Only authorized employees, agents and contractors (who have agreed to keep information secure and confidential) have access to this information. All emails and newsletters from this site allow you to opt out of further mailings.
Privacy Contact Information
If you have any questions, concerns, or comments about our privacy policy you may contact us using the information below.
K YORK TRAVEL SERVICE Co.,LTD
Address: Navutu Road, Phum Tropeang Traeng,
Sangkat Sala Komreuk, Siem Reap.
Tel: (855) 63 963344 | Fax: (855) 63 963343
Email: enquiry@kyorktravel.com
We reserve the right to make changes to this policy.