Pirvacy Policy
Thank you for visiting the K-YORK Travel website. This privacy policy indicates you how we use personal information collected at this site. Please read this privacy policy before using the site or submitting any personal information. By using the site, you are accepting the practices described in this privacy policy. These practices may be changed, but any changed will be posted and changes will only apply to activities and information on a going forward, not retroactive basis. You are encouraged to review the privacy policy whenever you visit the site to make sure that you understand how any personal information you provide will be used.
Note: the privacy practices set forth in this privacy policy is for this web site only. If you link to other web sites, please review the privacy policies posted at those sites.
Cancellation & Prepayment Policies
Prepayment is needed.
Non-refundable
The guest will be charged the total price if they cancel anytime.
The guest will be charged a prepayment of the total price anytime.
Collection of Information
We collect personally identifiable information, like names, title, ages of your children, email addresses, etc., when voluntarily submitted by our visitors. The information you provide is used to fulfill you specific request. This information is only used to fulfill your specific request, unless you give us permission to use it in another manner, for example to add you to one of our mailing lists.
Distribution of Information
We may share information with governmental agencies or other companies assisting us in fraud prevention or investigation. We may do so when: (1) permitted or required by law; or, (2) trying to protect against or prevent actual or potential fraud or unauthorized transactions; or, (3) investigating fraud which has already taken place. The information is not provided to these companies for marketing purposes.
Commitment to Data Security
Your personally identifiable information is kept secure. Only authorized employees, agents and contractors (who have agreed to keep information secure and confidential) have access to this information. All emails and newsletters from this site allow you to opt out of further mailings.
Privacy Contact Information
If you have any questions, concerns, or comments about our privacy policy you may contact us using the information below.
K YORK TRAVEL SERVICE Co.,LTD
Address: Navutu Road, Phum Tropeang Traeng,
Sangkat Sala Komreuk, Siem Reap.
Tel: (855) 63 963344 | Fax: (855) 63 963343
Email: enquiry@kyorktravel.com
We reserve the right to make changes to this policy.
K-York Story
K-York Travel Service is a Cambodian own company which is founded by Mr. Standy-Chhai and Ms. Judy-Chen in 2011 based in Phnom Penh. With strong and motivated team members as well as support from its partners, the company expanded its operation office to Siem Reap, Angkor in 2012 and also established representatives throughout Indochina region.
With our dedicated and passionate team members, we provide professional service catering individual traveler as well as group travelers seeking different activities such as leisure travel, family holiday, trekking, cycling, charity, golf tour, M.I.C.E…
K-York Travel Service appreciates and conveys our best regards for support from our customers, partners and friends. We are proud to do all we can to provide better service in each day and well-being of tomorrow. Travel with us today to experience what Cambodia and Indochina region has to offer and amaze you!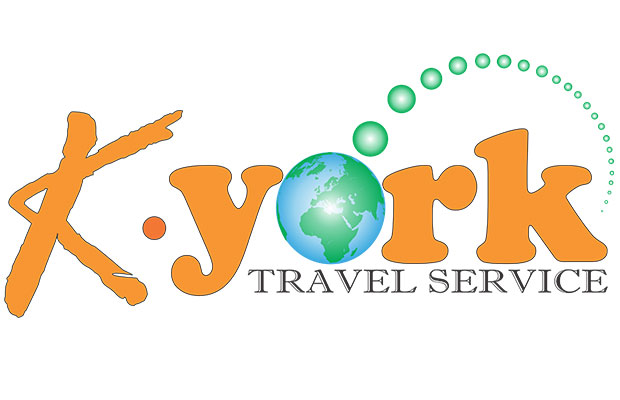 Meet The Team
We are specialize for operator for Indo China. Welcome to all partnerships that need the competity price and good service. We provide a fast service and strong responsibility. Welcome to Cambodia by K York Travel! K-YORK Travel Service is Cambodian local owned company which established in 2011 based in Phnom Penh City. With the strong supports from our customers we succeed to open second offer based in Siem Reap (Home of Angkor Wat) in 2012, This "young" company is managed and led by its team leader Mr. STANDY-CHHAI & Ms. JUDY-CHHEN who had 15 years experience in travel industry.
Why Travel with Us?
Authentic Experiences: We let you experience the Cambodia and the region, not just see it. We introducing you to the people, local culture and heritages, and we ensure you an unforgettable travel experiences.
In-depth Firsthand Local Knowledge: Our passionate local team has many years of experience in travel industry and know all the ins and outs of their destination and enable us to tailor-made perfect itinerary just for you and also provide you with personalized assistance on the ground.
Local supplier network: With our extensive network of on-sight suppliers, we access the best service and rates and latest promotions, passing these savings on to our clients.
Peace of Mind: Our local team will take care of you in each destination to ensure you hassle free travel and peace of mind.
Responsible company: We are a local business with deep passion for our country and its people. We are strong advocates for sustainable, low impact, environmentally friendly tours and supporting local people.
Local Offices
Siem Reap Head Office
Navutu Road, Phum Tropeang Traeng,
Sangkat Sala Komreuk, Siem Reap.
Tel: (855) 63 963344 / 95 555885
Fax: (855) 63 963343
Phnom Penh Office
House Nº 16, St NW03 (Borei New World Opposite side of Makro Market Aeon 2)
Sangkat Phnom Penh Thmey, Khan Sen Sok, Phnom Penh, Phnom Penh
Tel: (855) 23 883360 / 17 666979